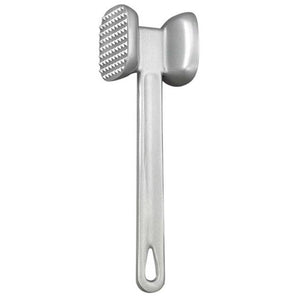 Papa Verino's meat tenderizer makes it easy to pound and tenderize. The 10-1/4″ long handle makes for great leverage with the heavy cast aluminum 2.7″-square double-sided heads.
One side is flat for pounding, and the other side is textured for tenderizing with its many sharp points.
The silver non-stick coating makes cleaning a snap.