10/3/23 COOKING THE ERAS TOUR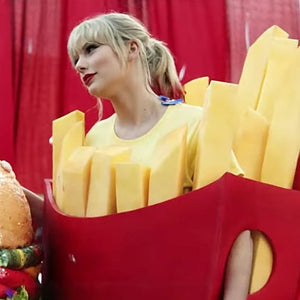 Join us Tuesday, October 3rd at 6:00 pm for a cooking class with Chef Zara Abbasi. Zara will be crafting three dishes inspired by Taylor Swift's eras tours.  As this is our last class for the cooking class season and its October... costumes are encouraged!  Come dressed as your favorite Taylor album for this cooking class, or just something sparkly and fun!
Menu: Lavender Haze Lemonade, Are You Bready For It? (garlic bread), Getaway Carbs (cheesy potatoes au gratin), This Sick Meat (herb butter roasted chicken), Ever S'mores Bars. 
Classes typically run for two hours, and include all dishes you and the chef prepare. 
You'll be offered a glass of wine and provided with water. You're welcome to bring any beverage of your choice for the rest of the evening.   Reserve a spot by calling us at 501-664-6900 or checking-out right here in our online store!
If you are part of a larger party please let us know.
All ticket sales are final.  Due to food prep, planning, different chefs and food costs, tickets cannot be transferred to any future classes.  You may transfer your seat to someone else for the same date/class. 
More about the Chef:
Zara Abbasi was the head pastry chef for a Little Rock restaurant and curated desserts for over 9 restaurants in town. In addition to pastries, Zara is well versed in many different types of cuisines.  She has taught many classes over the years - including classes at Eggshells.  Check out her IG @ZaraMadeIt or TikTok HappiestFoodOnEarth