BUTTER BELL CROCK - ANTIQUE WHITE LINEN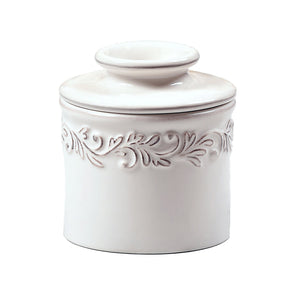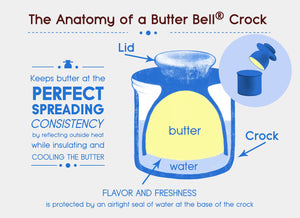 Keeps Butter Fresh, Delicious & Spreadable... WITHOUT REFRIGERATION!
A TOUCH OF RUSTIC CHARM - This collection of Butter Bell crocks draw inspiration from a French country kitchen, with intricate embossing on each butter crock that resembles the leaves and crawling vines of a French vineyard, giving the container a well-worn, antique appearance. Bring a bit of vintage style to your kitchen with this attractive butter keeper.