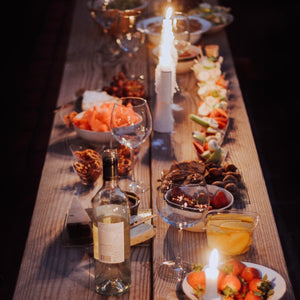 Join us Monday, September 25th at 6:00 pm for a French Cuisine cooking class with Chef Zara Abbasi. Menu: Coq a Vin Blanc, Sweet Potato Au Gratin, Apple Caramel Galette.
Classes typically run for two hours, and include all dishes you and the chef prepare. 
You'll be offered a glass of wine and provided with water. You're welcome to bring any beverage of your choice for the rest of the evening.   Reserve a spot by calling us at 501-664-6900 or checking-out right here in our online store!
If you would like to be seated with someone purchasing tickets separately, let us know.
All ticket sales are final.  Due to food prep, planning, different chefs and food costs, tickets cannot be transferred to any future classes.  You may transfer your seat to someone else for the same date/class. 
More about the Chef:
Zara Abbasi was the head pastry chef for a Little Rock restaurant and curated desserts for over 9 restaurants in town. In addition to pastries, Zara is well versed in many different types of cuisines.  She has taught many classes over the years - including classes at Eggshells.  Check out her IG @ZaraMadeIt or TikTok HappiestFoodOnEarth