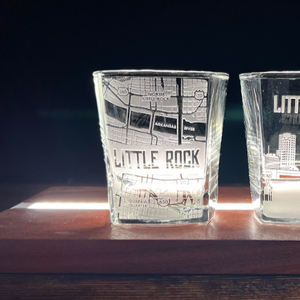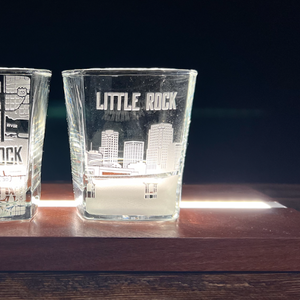 Dara Edwards (Burge) is an artist from Tulsa, OK, who co-founded "The Chizel" and specializes in the design of "functional art" through the etching of glass using the sandblasting technique. Choose between the maps Glass and the Skyline glass at checkout.
Rocks Glass Top Diameter: 3.25"
Rocks Glass Bottom Diameter: 2.5"
Glass Height: 3.5"
Glass Weight (empty): 9.5 oz.
Total Glass Capacity: 9.25 fl. oz.