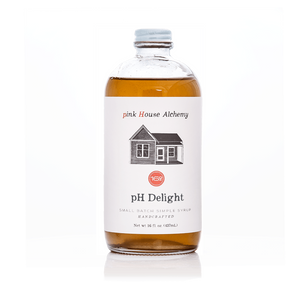 formerly "Onyx Delight"
Pink House Alchemy products are produced right here in Arkansas. Their syrups are great for tea, coffee, baking, desserts, ice cream, and of course: COCKTAILS! 
16 fl oz. 
From the makers:
Developed as a custom flavor for our friends over at Onyx Coffee Labs, this honey, cinnamon, and vanilla blend is the perfect addition to any coffee or espresso drink. 
Ingredients: cane sugar, water, honey, cassia chips, vanilla beans, vanilla extract, kosher salt