CHEESE STRAWS ORIGINAL - 6 oz. carton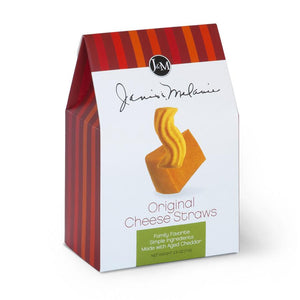 This is a family favorite recipe is the original recipe the launched J&M foods to fame over 25 years ago. Their Original Cheddar Cheese Straws are a traditional Southern delicacy combining a light crisp texture with just a hint of "hot". A great companion for your soup or salad, or enjoy them as a snack!
J&M is one of our favorite local Little Rock brands!