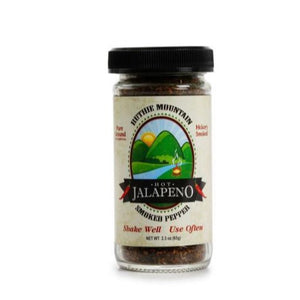 Nestled in the Ozarks of Arkansas is the smokehouse of Ruthie Mountain Smoked Pepper, the company that brings you delicious smoked peppers to season any meal!
Spice up your life with the various seasonings of Ruthie Mountain Smoked Pepper. The full-bodied flavors are sure to turn any basic meal into something special and leave a delicious, lingering taste that will keep you coming back for more.

For those a little more adventurous, the bottle of Jalapeno Hot will fire up those taste buds!