LEMON COOKIES - 6 oz. carton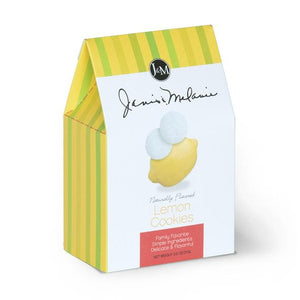 Inspired by Florida's signature fruit, J&M's Lemon Cookies are a true delicacy – slightly tart, slightly sweet – you are sure to fall in love with these divine treats. Their family's kitchen uses only the finest natural ingredients for the best tasting cookies you'll ever find. Enjoy them with hot or iced coffees and teas, ice cream or by themselves right out of the bag anytime.
J&M is one of our favorite local Little Rock brands!