TRIPLE CHOCOLATE CHIP-6 oz. carton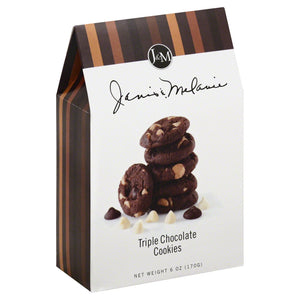 J&M's Triple Chocolate Cookies are a luscious blend of dark and white chocolates that will satisfy even the most discerning chocoholic. Traditional and Crispy with every bite. Enjoy them with milk, coffee, tea or by themselves anytime.
J&M is one of our favorite local Little Rock brands!