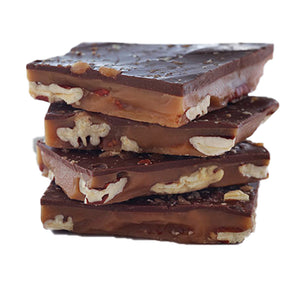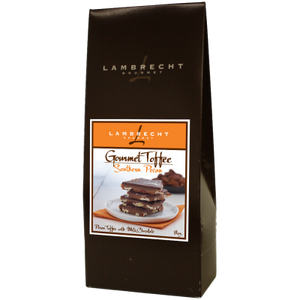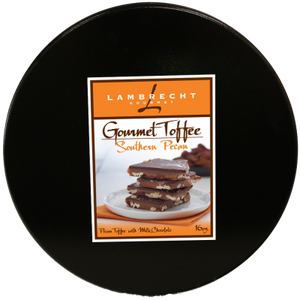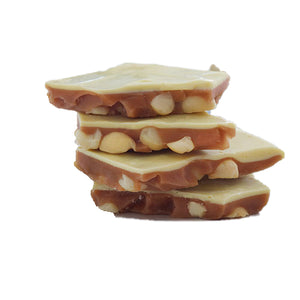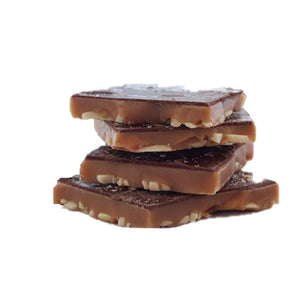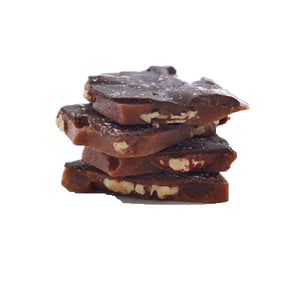 Toffee confections made right here in The Natural State (Heber Springs, AR)
Comes in four flavors!  Traditional and classic Southern Pecan with milk chocolate, Karma: slivered almonds and dark chocolate, Hoity Toity: crunchy macadamia nuts with white chocolate, and Mole: decadent spiced dark chocolate with pecans. 
Available in 3 oz cellophane gift pouch, 8 oz gift box, and 16 oz gift tins.