DR. PETE'S PRALINE MUSTARD GLAZE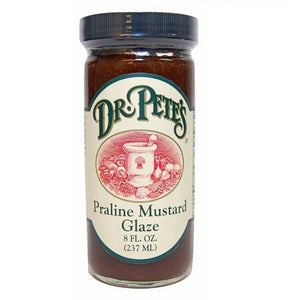 For over 30 years, Dr. Pete and their family has been bottling recipes that bring down home goodness to your table. A delicious blend of brown sugar, mustard, pecans and spices, Dr. Pete's Praline Mustard Glaze is simply wonderful on ham, chicken, fish and even cream cheese or brie!
Try the award-winning glaze and sauce today!
8 oz. bottle