EAT MORE HOLE FOODS TEA TOWEL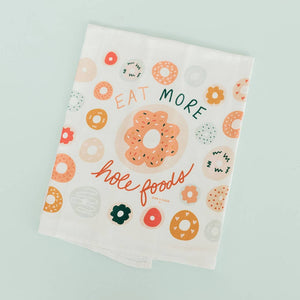 Whole foods… 'hole' foods… it's all about balance!
28 x 29 inches of absorbent (and adorably designed) flour sack cotton Screen printed with water based inks. Please note that since the fabric of these towels is stretchy & soft, not every towel will be the exact same size or a perfect square, and that's the beauty of American made flour sack cotton!