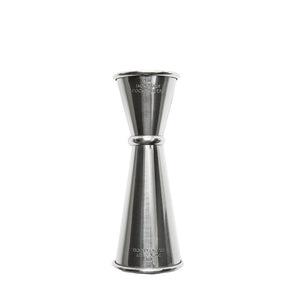 Graduated 1 ounce / 2 ounce
When developing our line of bartools, we wanted versatile, user-friendly solutions that would be at home both in high-end cocktail bars or streamlined home bars.
Our custom jigger, engraved with the elegant Jack Rudy Cocktail Co. mark, is graduated on both sides, allowing the user to accurately recreate a number of cocktails from cocktail books or our website.
Measurements include 1/2 ounce, 3/4 ounce, 1 ounce, 1 1/2 ounce, and 2 ounce.